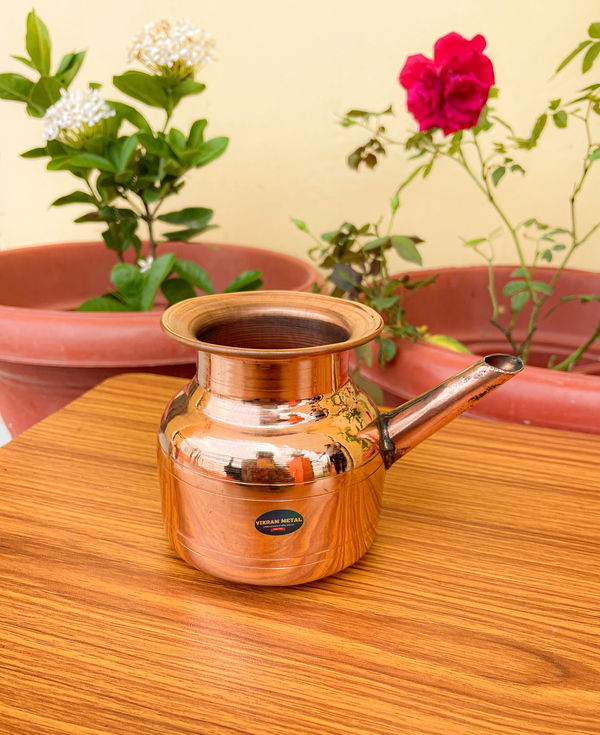 Copper karwa lota 300ml
---
Copper Utensils Tarnish from time to time. This is Normal for Authentic Copper utensils. Many Customers Love the Vintage/Antique Tarnished Look. Tarnish is formed due to the oxidization. It is the basic nature of a Pure Copper that it oxidizes when it comes in contact with air and water, but if you follow the care instructions provided by us it can help you maintaining the products at its best.
Good For Health: Copper can kill all the microorganisms like molds, fungi, algae and bacteria, present in the water that could be harmful for the body.
Clinically hygienic smooth surface. Capacity 300 ml Approx of water. All sizes are approximate.
---